Cosmetic Surgery
Breast Implant Removal & Replacement
(Capsulectomy)
Breast implant removal is undertaken for both cosmetic and health reasons. You may find that your original implants no longer flatter your body shape after weight changes or pregnancy and choose to have them replaced with implants of a more appropriate shape or size.
Book a Consultation Today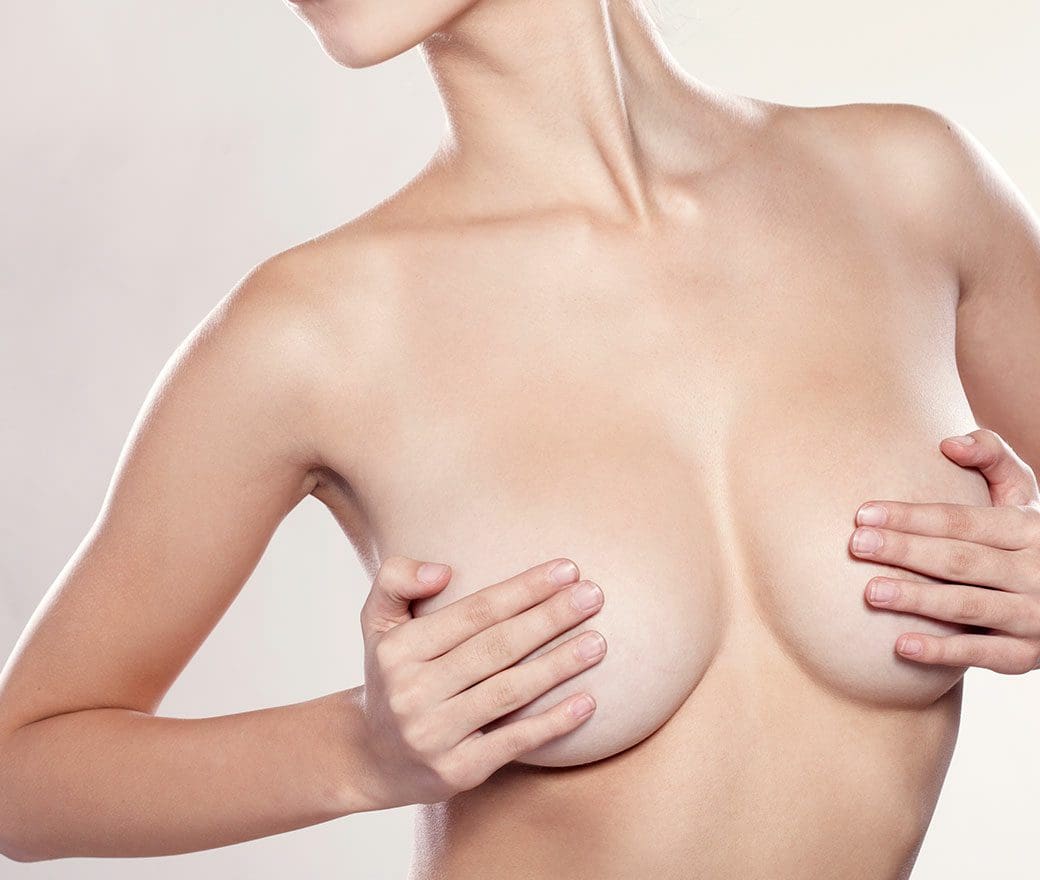 During this procedure, unsatisfactory breast implants are removed and replaced with new implants to ease discomfort and improve the appearance of the breasts.
Occasionally implants need to be replaced because they have ruptured or broken. This can happen when poor quality implants have been used or when the surgeon has performed the procedure badly. Ruptured implants may leak, cause discomfort, and spoil the appearance and texture of your breasts.
On this page, we look at:
What is breast implant removal and replacement surgery?
Am I a good candidate for implant removal and replacement surgery?
What does implant removal and replacement surgery involve?
The latest advice on breast implants
What is breast implant removal and replacement surgery?
Capsulectomy is a procedure to remove the scar tissue, or capsule, which develops around a breast implant as well as the implant itself. A new implant is then inserted.
This scar tissue is your body's reaction to the presence of a foreign body – the implant. The scarring develops around the implant and can become thick and contracted. This situation is called capsular contracture. The breasts will become hard and over time their shape will be distorted. Many women suffer pain or discomfort in this situation and a capsulectomy is the only solution.  
Breast implant removal and replacement is also performed to reduce the size of breasts that have previously been enlarged.
Am I a good candidate for implant removal and replacement surgery?
If you are unhappy with your implants for whatever reason, then you are a good candidate for this procedure.
The size of your implants may no longer suit your body due to weight changes or pregnancy or perhaps you would prefer a different shape of implant.
As well as the development of scar tissue, poor quality implants may rupture, deflate or fold. In rare cases dead tissue called necrosis can develop around the implant or a build-up of calcium may necessitate removal.
If you are dissatisfied with the shape and size of your current implants or have been experiencing any problems or complications, including capsular contracture, contact us for a consultation.
What does implant removal and replacement surgery involve?
Our surgeons will try to minimise fresh scarring by using the same incisions as your original surgeon, if possible. The capsule, or scar tissue, and the implant will be removed, and your new implant inserted instead.
If you have previously experienced capsular contracture, our surgeons prefer to use polyurethane implants. Implants made of this material are less likely to cause capsular contracture than implants made of the more common silicone. 
The surgery takes an hour and you will be placed under a general anaesthetic.
Your surgeon may consider that you are well enough to return home on the same day as your surgery, but most of our patients enjoy a night in our luxurious in-patient ward where you will have a nurse dedicated solely to your care.
The latest advice on breast implants
Since December 2018, regulatory bodies in many countries have made statements on the subject of breast implants after some negative publicity about their effect on health.
The research data is inconclusive and has been interpreted differently by different countries. No country has advised that women with implants have them removed or replaced as a precautionary measure.
However, breast implants are not designed to be lifelong products and will need to be replaced at some point.
The Breast and Cosmetic Implant register (BCIR) collects breast implant data about patients in England and Scotland. The MHRA has a reporting system to gather and analyse information in the UK and is linked to data compiled by public health organisations in other countries.
The most recent advice from MHRA on BIA-ALCL was updated on the 4th of April 2019.
View the MHRA statement on Allergan