Cosmetic Surgery
Male Breast Reduction
(Gynaecomastia)
Male breast reduction surgery is an increasingly popular procedure at North Bristol Private Hospital.
Book a Consultation Today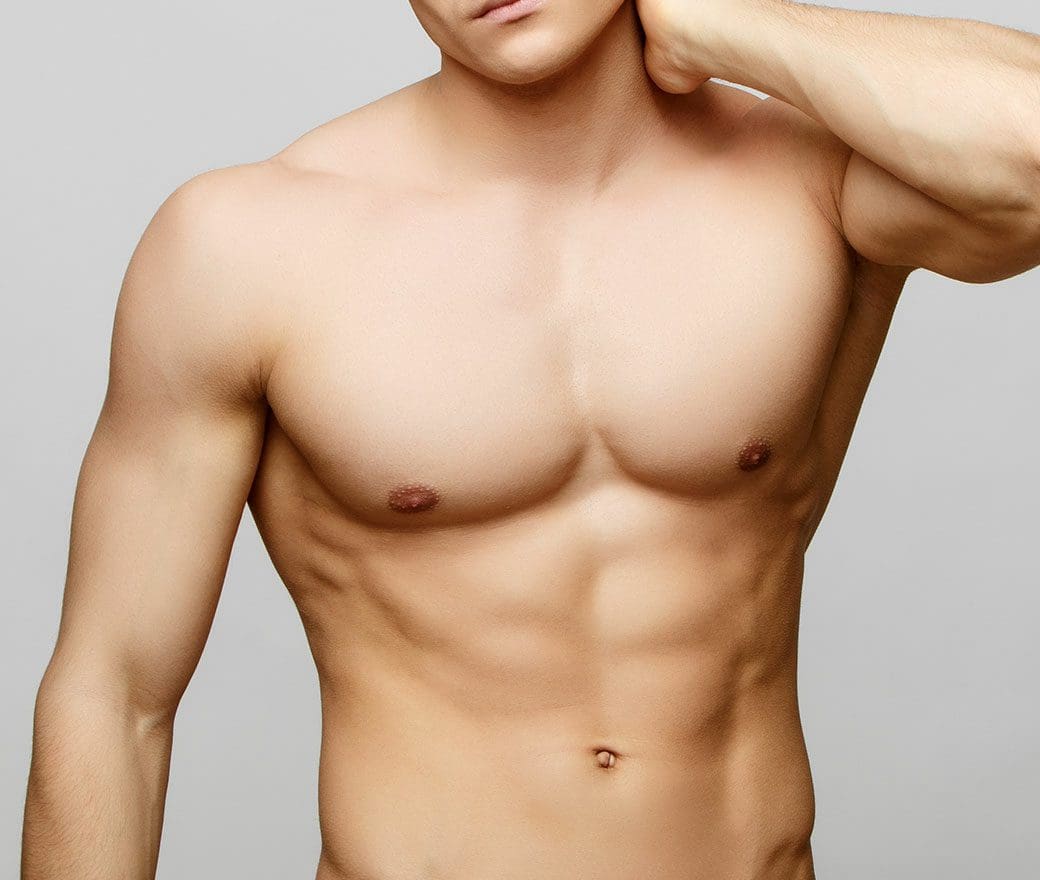 Gynaecomastia or enlarged male breast tissue is a common issue that can be caused by ageing, excess weight or hormonal changes.
Our surgeons use a straightforward surgical procedure to remove excess tissue and skin, creating a smooth and sculpted chest.
On this page, we look at:
  What is Gynaecomastia?
  Why choose North Bristol Private Hospital for your male breast reduction surgery?
What is gynaecomastia?
Men with gynaecomastia have a benign enlargement of the breast tissue and, sometimes, the nipple. Both breasts can be affected or just one, and the condition may cause tenderness. This problem often develops with hormonal changes during puberty or as part of the ageing process.
We always conduct a full examination and assessment with our patients before considering surgery to ensure that their gynaecomastia is not the result of an underlying medical condition.
Why choose North Bristol Private Hospital for your male breast reduction?
We offer world-class surgery to patients in Bristol and the South West. Our surgical teams possess unrivalled skills and experience and work in our state-of-the-art consultation and surgical facilities. You won't need to wait months for a consultation as we see all our patients within eight weeks of your first contact with us.
We know that surgery can be daunting, but we also believe that by developing a supportive relationship with you and providing you with as much information as possible we can make you feel confident about your procedure.
If you stay overnight after surgery, you will be delighted with the care that you will receive from your own dedicated nurse in our luxurious in-patient ward.
We can accommodate any requirements that you may have in terms of security or religious and cultural practices.
If your relatives or friends accompany you, they will be able to find high-quality overnight accommodation nearby.
Frequently asked questions
The aim of the surgery is to remove excess breast tissue and skin to produce a smoother, more sculpted chest area. Typically, your surgeon will achieve this by using both excision and liposuction. The incisions will be made in the nipple area and the resulting scars will fade. 
Surgery will take place under general anaesthetic and will last from one and a half to two hours. You will need to stay in hospital overnight and may need to have drains inserted. You will need to wear a supportive garment after surgery.
Your surgeon will discuss your surgery with you during your pre-surgery consultations and will explain exactly what will happen during the procedure and your recovery.
Men come to us to talk about concerns that can be addressed by the following surgery:
Removal of excess tissue and skin

Correction of asymmetry, that is where one side of the chest is larger than the other

Reconstruction of the area after trauma or previous surgery

Improvement to the shape of the breast
We can help with all of the above and create a more contoured and masculine chest for you.
It is important to give your body time to recover after surgery and we advise patients to take four weeks off work if possible. You will need to wear a supportive garment to protect your body and reduce scarring for a while after surgery.  During the first month to six weeks, you should avoid even moderate activity such as dog walking, hoovering, or driving. Your surgeon will talk to you about resuming more strenuous activities such as weight training after three months.
Most patients find that their scars have faded after a year.
Load more