Cosmetic Surgery
Breast Corrective Surgery
Due to the passage of time or because of the unique way a patient can react to surgery, there may be a need to revisit and correct cosmetic procedures.
Book a Consultation Today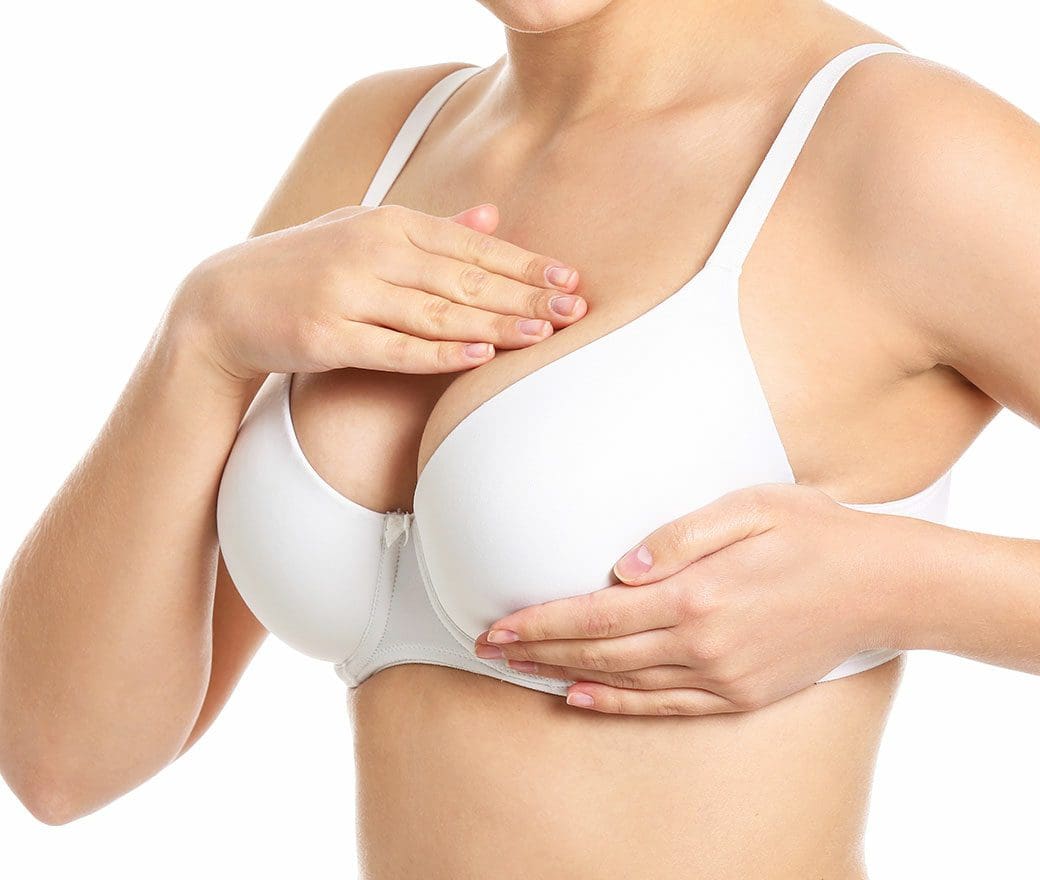 Breast surgery is one of the most common areas for secondary or corrective procedures. Women may choose to undergo breast corrective surgery to rectify changes to the body caused by ageing or pregnancy following their initial breast surgery.
Breast corrective surgery may also involve the re-positioning of implants, dealing with ruptured implants, or downsizing from implants by a previous surgeon that were too large.
Only a surgeon capable in all modern techniques and with complete knowledge can be sure to achieve the highest levels of results. 
On this page, we look at:
What is corrective or secondary surgery?

The Impact of ageing on breast surgery

What if the initial breast surgery was performed poorly?

Why choose North Bristol Private Hospital?
What is corrective or secondary surgery?
Corrective surgery is a treatment a patient may be considering if they are unhappy or dissatisfied with their previous surgery performed by a different surgeon. This form of surgery is different from a planned follow-up. Corrective surgery can be something wholly unplanned: the result of the unpredictable nature of treatment or surgeon error.
Correcting and improving upon previous cosmetic surgery is an area of expertise for the surgeons at North Bristol Private Hospital. 
The impact of ageing on breast surgery
It's important to remember that ageing continues after cosmetic surgery. The initial surgery might have been performed to the highest of standards, but the passing of time, and the unpredictable nature of ageing, can lead to the results changing as the years go by. 
Areas that were lifted might sag once again, or the shape of breasts might change in following implants or a reduction. Your original surgeon should have made these possibilities clear, outlining that over the decades it might become desirable to have secondary surgery. 
In our experience, if the initial breast surgery was motivated by a desire to lessen the impact of ageing, it is not uncommon for further ageing to require further treatment.
What if the initial breast surgery was performed poorly?
It can be very upsetting for a patient to have to seek a remedy for a flawed initial procedure. It is easy to say that this should not happen, that any qualified cosmetic surgeon should always deliver excellent results, but sadly this is not the case.
When this happens, the job of the secondary surgeon case is two-fold. To help the patient receive the results they wanted in the first place, but also to wipe away the impact of that initial bad experience. They will do this through empathy, calmness and kindness, and the highest standards of pre and after care that North Bristol Hospital is known for.
Why choose North Bristol Private Hospital?
We offer world-class breast surgery to patients in Bristol and the South West. Our surgical teams possess unrivalled skills and experience and work in our state-of-the-art consultation and surgical facilities. You won't need to wait months for a consultation as we see all our patients within eight weeks of your first contact with us.
We know that any surgery can be daunting, but we also believe that by developing a supportive relationship with you we can make you feel more confident and reduce any anxiety you may have.
If you need to stay overnight after your secondary breast correction surgery, you will be delighted with the care that you receive from your own dedicated nurse in our luxurious in-patient ward.
We can accommodate any requirements that you may have in terms of security or religious and cultural practices. For example, we can provide an all-female surgical and nursing team if this would make you more comfortable.
If your relatives or friends accompany you, they will be able to find high-quality overnight accommodation nearby.