Cosmetic Surgery
Breast Reduction Surgery
(Mammoplasty)
For many women, outsized breasts can cause discomfort, particularly back and neck pain, sometimes affecting posture. Some women find that their breasts are out of proportion with the rest of the body making it difficult to find clothes that fit properly.
Book a Consultation Today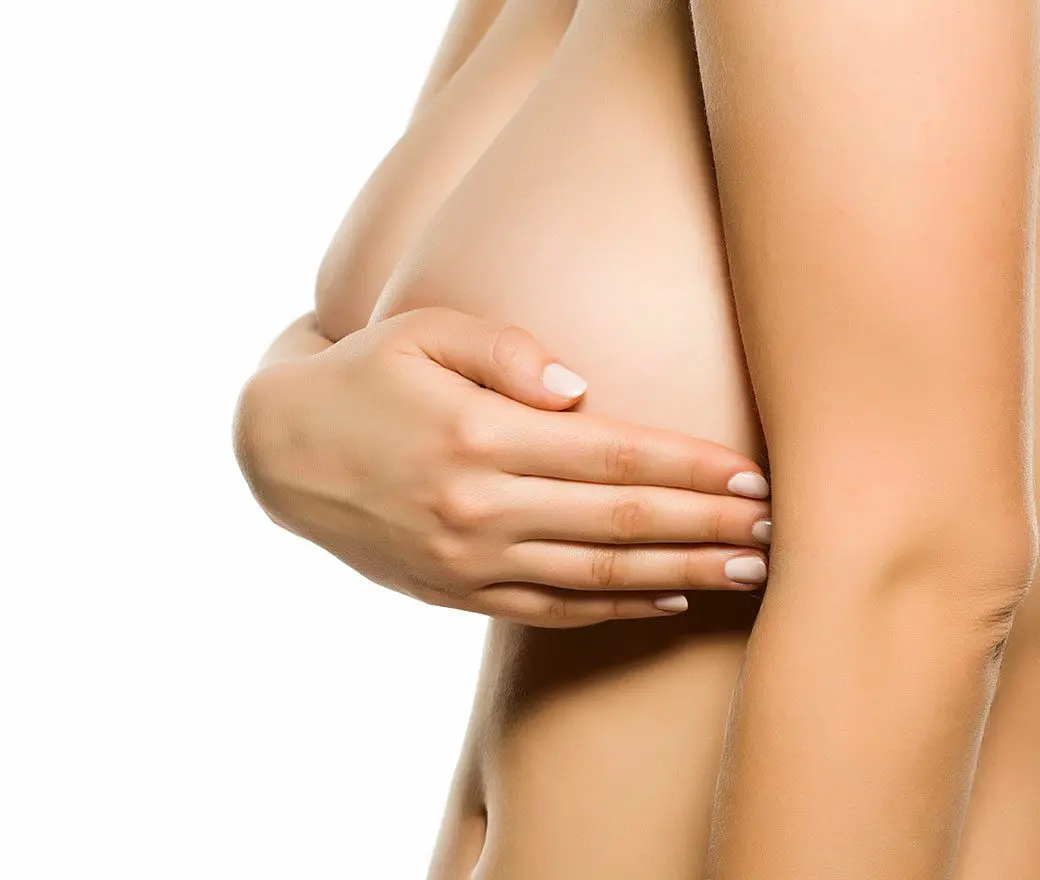 Overly large breasts can also have a psychological impact, causing women to become very self-conscious and embarrassed about their bodies.
Breast size is affected by genetic and hormonal factors and in many cases cannot be significantly altered by diet and exercise.
At North Bristol Private Hospital, we offer straightforward and effective breast reduction surgery that can change the lives of women with large breasts.
On this page, we look at:
Why North Bristol Private Hospital is the best place for your breast reduction surgery
Reasons to consider breast reduction surgery
How North Bristol Private Hospital can help with your breast reduction
Why choose North Bristol Private Hospital for your breast reduction?
Breast surgery patients in Bristol and the South West no longer need to travel to London for world-class aesthetic surgery.
At North Bristol Private Hospital our surgeons are the most experienced and skilled available, and they work in state-of-the-art consultation and surgical premises.
We know that your breast reduction surgery will be life-changing for you. We will guide you through these changes in a relationship that begins at our first contact and lasts until you are completely satisfied with the results of your surgery.
Well-cared for patients recover more quickly and so we make aftercare an absolute priority. You will have a nurse dedicated solely to your care after your procedure. In addition, we have created in-patient facilities that feel more like a luxurious boutique hotel than a hospital.
Reasons to consider breast reduction surgery
A breast reduction procedure will reduce the size of your breasts and give them a lift. You may be considering surgery for the following reasons:
To remove excess breast tissue
To give the breast a more attractive shape
To address the neck and shoulder pain caused by overly heavy breasts
To create symmetry when the breasts are different sizes or shapes
To reconstruct the breasts after surgery or trauma
How North Bristol Private Hospital can help
All our patients will meet their surgeon for a lengthy assessment and consultation. After discussing your reason for wanting surgery and your expectations, your surgeon will explain how they can help. It is important that you fully understand the surgery, the risks and the recovery period.
You will have a further consultation which will give you the chance to ask any questions before committing to surgery. When you are completely satisfied and confident about the procedure your surgery date will be scheduled.