Cosmetic Surgery
Eyelid Lift Surgery
(Blepharoplasty)
Our surgical team can banish hooded eyes and eye bags with an eyelid lift, sometimes called a blepharoplasty.
Book a Consultation Today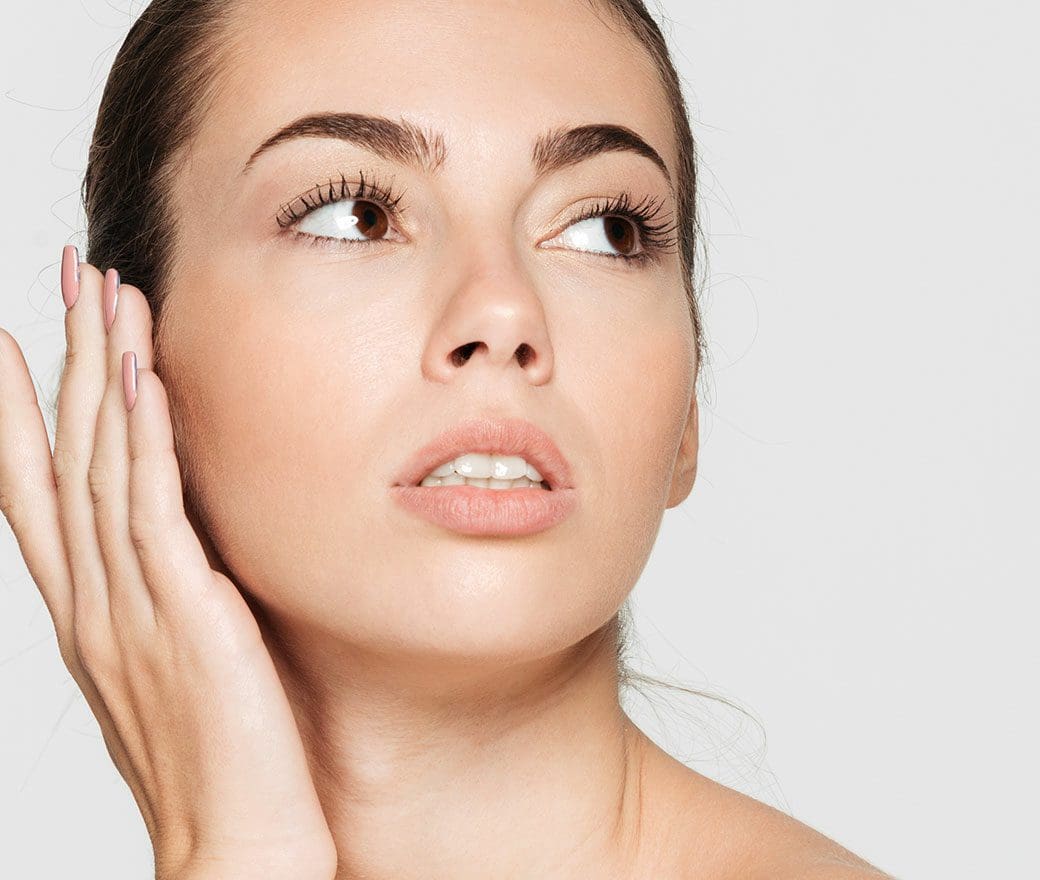 This simple procedure tightens sagging skin and muscle and removes fat from the upper or lower eyelids, leaving the eye area looking smooth and refreshed.
Blepharoplasty will significantly improve your appearance, restoring a wide-eyed and youthful appearance to the eye area. It is often performed as part of a face-lift.
On this page, we look at:
 What is blepharoplasty surgery?

 Planning your eyelid lift surgery (blepharoplasty)

 Why choose North Bristol Hospital for your eyelid surgery?
What is blepharoplasty surgery?
Drooping upper eyelids can cause functional and cosmetic issues as the sagging skin can impede vision.
Blepharoplasty is a straightforward procedure during which your surgeon will trim and remove the stretched and sagging skin that is causing your eyelids to droop. It is also possible to tighten the skin under the eye, reducing eye bags and puffiness.
The procedure is not designed to smooth away 'crow's feet' at the corner of the eyes, lines between the eyes, or the problem of a lowered brow. Separate procedures are offered to provide solutions to these issues.
Planning your eyelid lift surgery (blepharoplasty)
At North Bristol Private Hospital, we ensure that the surgery you choose will give you the desired result. Although it is a straightforward procedure, the eye area is structurally complicated, and your surgery will be carefully planned to ensure optimal results.  
You will have an initial consultation when you discuss your options with your surgeon. Your second consultation will allow you to ask questions about the surgery and your recovery. 
Once you are completely confident, we will schedule your surgery.
Why choose North Bristol Private Hospital for your eyelid surgery?
We offer world-class surgery to patients in Bristol and the South West. Our surgical teams possess unrivalled skills and experience and work in our state-of-the-art consultation and surgical facilities.
You won't need to wait months for a consultation as we see all our patients within eight weeks of your first contact with us.
We know that surgery can be daunting, but we also believe that by developing a supportive relationship with you and providing you with as much information as possible, we can make you feel confident about your procedure.
If you stay overnight after surgery, you will be delighted with the care that you will receive from your own dedicated nurse in our luxurious in-patient ward.
We can accommodate any requirements that you may have regarding security or religious and cultural practices.
If your relatives or friends accompany you, they will be able to find high-quality overnight accommodation nearby.