Cosmetic Surgery
Liposuction
(Fat Reduction Surgery)
Sometimes a healthy diet and regular exercise still won't give you the figure or shape that you are working hard to achieve.
Book a Consultation Today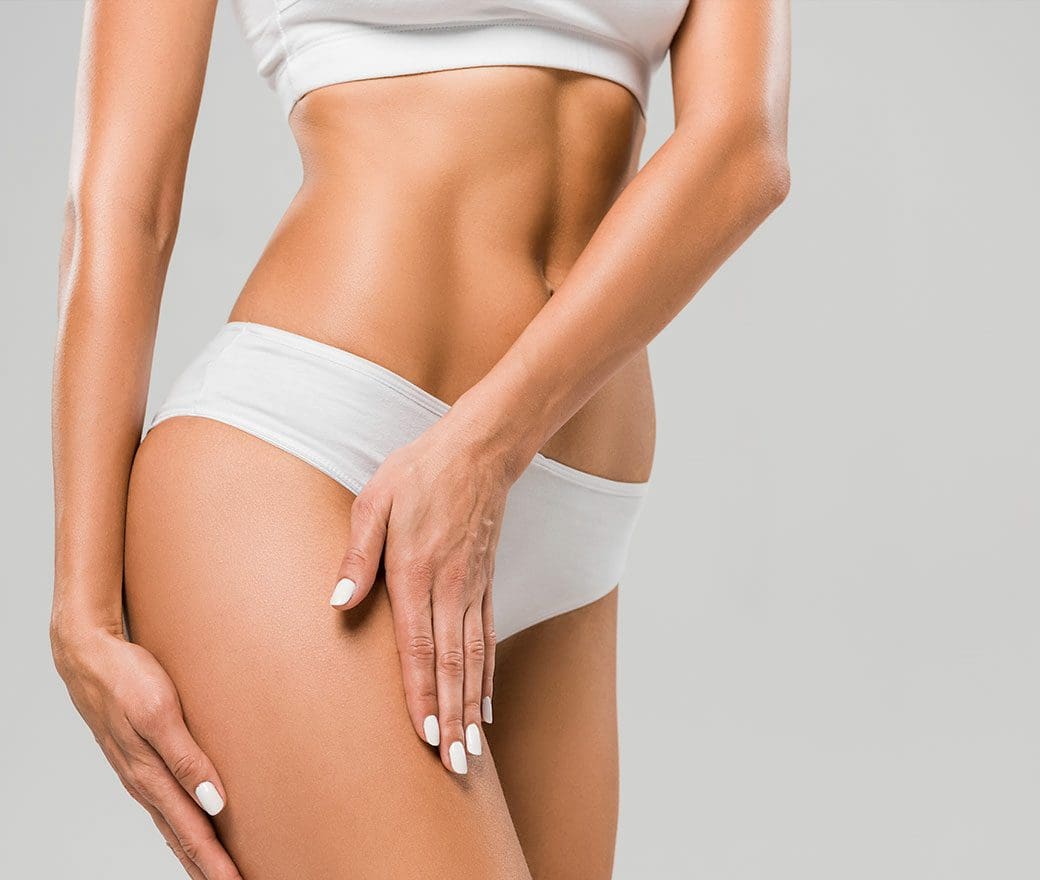 As the body ages, pockets of fat can become hard to shift, particularly around the stomach and thighs, as well as the hips, knees and chin. But there is a solution.
Stubborn fat in these areas that don't respond to diets or targeted exercises can be tackled by our surgeons who use liposuction to restore your lost body shape and boost your confidence.
On this page, we look at:
What does liposuction surgery entail?

Why choose the North Bristol Private Hospital for your liposuction?
What does liposuction surgery entail?
Liposuction involves the removal of body fat through small incisions made in the area being treated. Fat is removed through multiple cannulas inserted into the small incisions.
This method of body sculpting is appropriate for fat pockets on the thighs, stomach, abdomen, hips, knees, and chin. It is particularly successful at improving the contours of the area around the hips and thighs which so many women find problematic.
The procedure can last up to three hours with the duration being dependent on the size of the area being treated.
Liposuction is usually performed under a general anaesthetic. But if the area to be treated is small, it may be possible for you to have the procedure with a local anaesthetic.
Why choose the North Bristol Private Hospital for your liposuction?
We offer world-class aesthetic surgery to patients in Bristol and the South West. Our surgical teams possess unrivalled skills and experience and work in our state-of-the-art consultation and surgical facilities. You won't need to wait months for a consultation as we see all our patients within eight weeks of your first contact with us.
We know that any surgical procedure can be daunting, but we also believe that by developing a supportive relationship with you we can make you feel more confident and reduce any anxiety you may have.
If you stay overnight after your liposuction, you will be delighted with the care that you will receive from your own dedicated nurse in our luxurious in-patient ward.
The facility's unique design allows for only three bespoke overnight stay rooms, so you are guaranteed privacy and individual care when you recover after your surgery. After surgery, you will be cared for by your own dedicated nurse in our comfortable in-patient ward. Our excellent aftercare and calm, safe surroundings makes for quicker healing. 
We can accommodate any requirements that you may have regarding security or religious and cultural practices. For example, we can provide an all-female surgical and nursing team if this would make you more comfortable. You can also make arrangements to book the whole facility to ensure complete privacy.
If your relatives or friends accompany you, they will be able to find high-quality overnight accommodation nearby