Cosmetic Surgery
The mummy makeover addresses the body changes that are the legacy of pregnancy, childbirth and breastfeeding.
Book a Consultation Today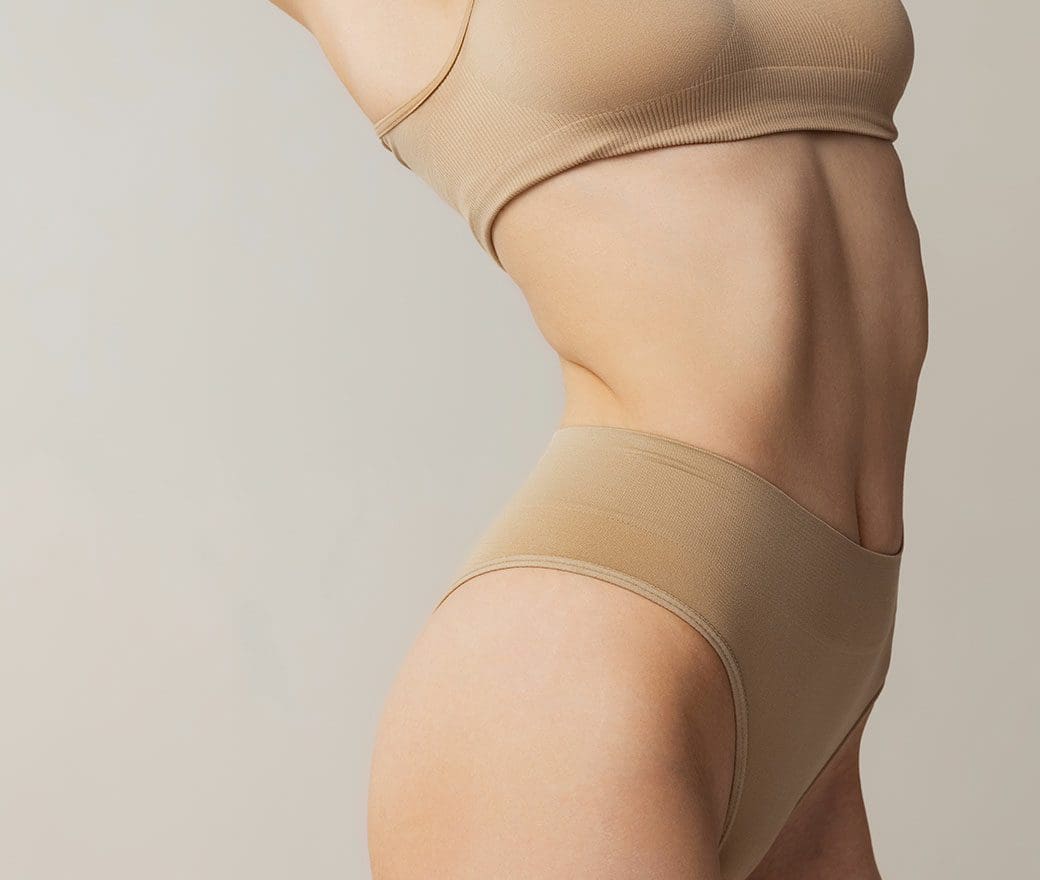 Some of the changes to the body that women experience through motherhood are loss of shape and volume to the breasts and weakened tissue in the tummy area.
You may be self-conscious about these changes, which can affect your enjoyment of life and relationships. Our skilled surgeons at North Bristol Private Hospital can restore your figure and self-confidence.
On this page, we look at:
Mummy makeover surgery after pregnancy

What is a mummy makeover procedure?

Why choose North Bristol Private Hospital for your mummy makeover?
Mummy makeover surgery after pregnancy
Many women find their post-pregnancy body challenging to accept. The skin on the abdomen may appear lax after pregnancy as the skin, muscles and deep fascia have been stretched and weakened. 
Breasts can lose volume by as much as a couple of cup sizes, and their shape may become flatter. The changes to your breasts and stomach area can make you feel that your femininity and attractiveness have been compromised. 
The mummy makeover can restore your pre-pregnancy and pre-baby body. You will be your glamorous self again, wearing the stylish clothes you used to wear before pregnancy.
What is a mummy makeover procedure?
The mummy makeover may combine tummy tuck, liposuction and breast surgery during the same surgery.
A common result of pregnancy is a bulging between the abdomen muscles. Where the bulging is severe your surgeon may check for a hernia before undertaking the mummy makeover. Otherwise, a muscle divarication repair will be carried out as part of the procedure to restore your flat, smooth stomach area.
The shape of the breasts is improved during the procedure. Your surgeon can do a mastopexy which involves tightening the skin and remodelling the breast tissue. Many patients also choose to have an implant to give the breast more fullness and a rounded shape.
Your surgeon will discuss all these options with you.
Why choose North Bristol Private Hospital for your mummy makeover surgery?
We offer world-class surgery to patients in Bristol and the South West. Our surgical teams possess unrivalled skills and experience. We work in state-of-the-art consultation and surgical facilities. 
You won't need to wait months for a consultation as we see all our patients within eight weeks of your first contact with us. We know that surgery can be daunting, but we also believe that by developing a supportive relationship with you, we can make you feel more confident and reduce any anxiety you may have.
The facility's unique design allows for only three bespoke overnight stay rooms, so you are guaranteed privacy and individual care when you recover after your surgery. After surgery, you will be cared for by your own dedicated nurse in our comfortable in-patient ward. Our excellent aftercare and calm, safe surroundings makes for quicker healing. 
We can accommodate any requirements that you may have regarding security and religious or cultural practices. For example, we can provide an all-female surgical and nursing team if this would make you more comfortable. You can also make arrangements to book the whole facility to ensure complete privacy.
If your relatives or friends accompany you, they will be able to find high-quality overnight accommodation nearby.