Reconstructive Surgery
Secondary Facelifts / Facial Corrective Surgery
Due to the passage of time or because of the unique way a patient can react to surgery, there may be a need to revisit and correct cosmetic procedures for the face.
Book a Consultation Today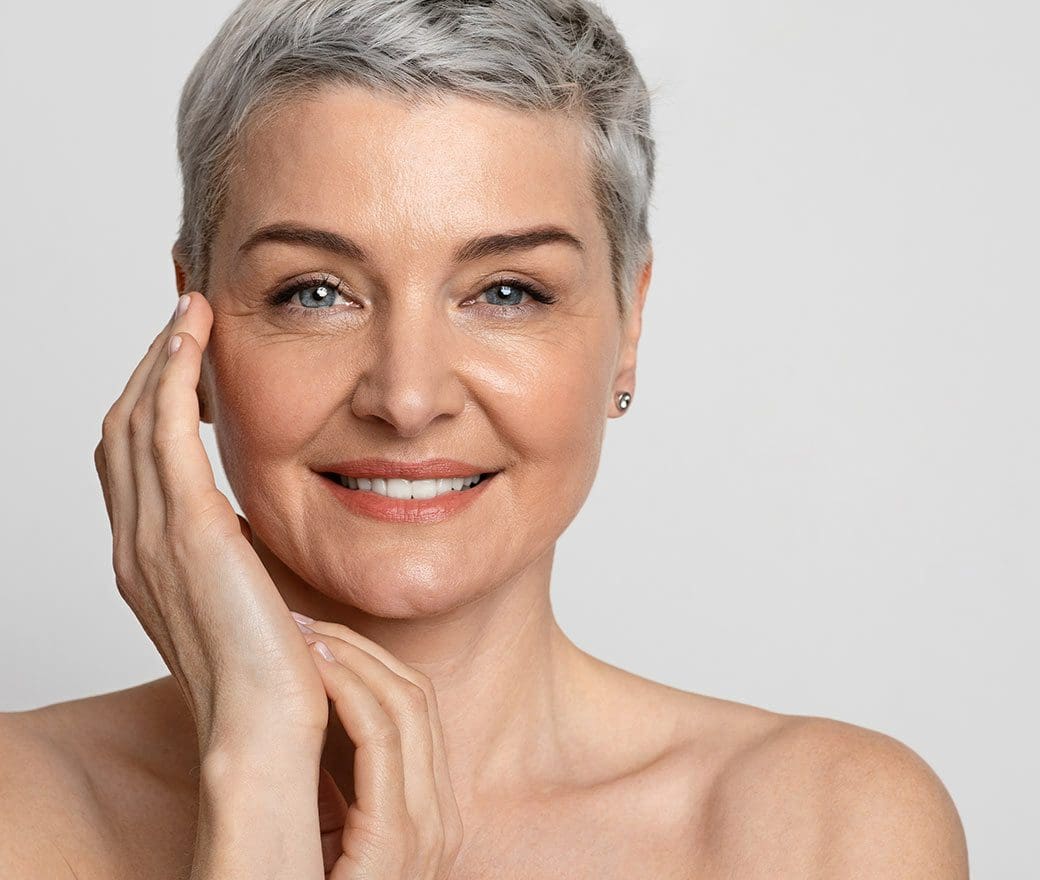 This type of surgery is known as secondary facelifts or corrective facial surgery.
Secondary facelifts refer to cosmetic surgery performed after an initial facelift to refresh your facelift results. It is typically desired and planned years after the initial procedure, often a decade or more later.
Facial corrective surgery refers to face and neck lifts that are performed to tackle unexpected reactions to the initial surgery, or sub-optimal initial surgery. It can also refer to the reshaping of parts of the face such as the nose, ears, chin, cheekbones and neckline to reconstruct the face after injury or correct a feature present from birth. 
On this page we look at:
What are secondary facelifts?

The corrective surgeon's skill

The unpredictable nature of surgery

Why choose North Bristol Private Hospital?
What is a secondary facelifts?
Between the ages of 40 and 60, the skin starts to lose its elasticity causing the contours of your face and neck to soften and sag. Facial contours will become less defined, cheeks lose volume. Wrinkles around the mouth and nose will appear, the brows will lower, and the eyelids may begin to droop.
These are all reasons that people choose to have face and neck lifts. But it's worth remembering that ageing continues after cosmetic surgery. The initial surgery might have been performed to the highest of standards, but the passing of time, and the unpredictable nature of ageing, can lead to the results changing as the years go by. 
This is where secondary face and neck lifts can help address the further sagging and loosening of skin from the passage of time. Secondary facelifts can also tackle sub-optimal initial surgery. 
The corrective surgeon's skill
For the surgeon tasked with performing a corrective procedure it can be more challenging than working with a patient who has never had surgery. The initial removal of skin may mean there is less to work with. The skill, experience and proven track record of the surgeon is essential, so too their ability to relay information to the patient.
Only surgeons capable in all modern techniques and with complete knowledge can be sure to achieve the highest levels of results in corrective surgery. You can be assured that you are in highly skilled hands with the surgical team at North Bristol Private Hospital.
The unpredictable nature of surgery
This is not intended as a get out for surgeons. World leading surgeons are judged by their results. But human tissue is unpredictable. Different people can react in different ways. Some patients might show signs of ageing more quickly than would typically be expected, others might suffer from poor scar formation.
Ultimately, the reason secondary surgery is required may not be of prime importance. It can be enough for a patient to know that it is possible and that a surgeon can remedy the impact of time, poor surgery or unpredictable initial recovery.
Why choose North Bristol Private Hospital for your surgery?
Our state-of-the-art hospital brings world-class surgery and aftercare to Bristol and the surrounding area.
At North Bristol Private Hospital, you can expect outstanding surgical results combined with unrivalled levels of care and comfort. Secondary face and neck lift patients spend at least one night in our luxurious in-patient facility being attended to by their own dedicated nurse.
We develop a caring relationship with our patients that begins at the first consultation and continues for as long as you need our support.
Frequently asked questions
The skin is detached from the facial structures and moved up and backwards to correct the downward trajectory caused by the slackening skin and muscles. Once the skin is in the optimum position, excess skin and muscle are removed.
During the procedure, your surgeon will be able to remodel the underlying structures to subtly recontour your face. You may benefit from fat transfer to restore the plumper facial appearance of your youth.
Liposuction can be used to remove the pad of fat that often develops beneath the chin.
Your surgeon will tighten the neck muscles through a small incision under the chin, restoring your neck's smooth and contoured appearance.
Our skilled surgeons can revitalise your appearance by removing excess skin and remodelling the underlying structures of your skin. The surgical scars will be small and discreetly placed, so once they have faded, they will be difficult to find.
After a secondary facelift, your features will be lifted and the skin on your face will be smoother with reduced lines and wrinkles. You will look different, but our surgeon's skill will ensure that the changes are subtle and not 'overdone'. Your natural beauty will be enhanced, and your confidence will soar.
The results last longer for patients who have a healthy lifestyle. You can preserve your good looks for as long as possible by protecting your skin from the sun, maintaining a steady weight and healthy diet and avoiding smoking.
Load more