Cosmetic Surgery
Breast Uplift Surgery With or Without Implants
(Mastopexy)
Over time the breasts lose their firmness and begin to droop. This is the result of weight changes around pregnancy and breastfeeding or simply the effect of ageing and the inescapable impact of gravity.
Book a Consultation Today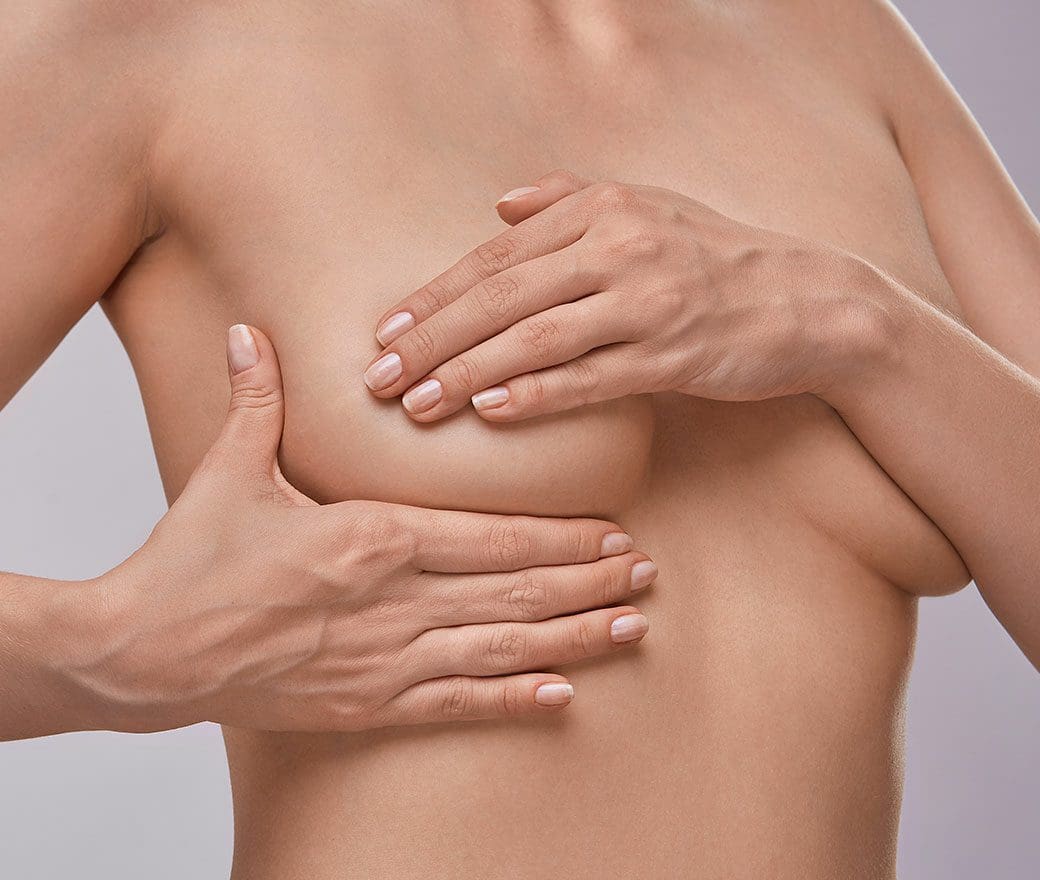 Many women lose confidence in their figures as their breasts begin to lose their youthful silhouette.
On this page, we look at:
What is breast uplift surgery?
What happens in breast uplift consultations?
What can breast uplift surgery do for me?
The latest advice on breast implants
What is breast uplift (Mastopexy) surgery?
Mastopexy or breast uplift surgery can restore a firmer and more lifted appearance to breasts that have sagged. If required, a breast enlargement using implants to create larger, fuller breasts can be performed at the same time.
What happens in breast uplift consultations?
Your surgeon will have two lengthy discussions with you before your surgery is scheduled. Your surgeon will use their judgement to help you to decide which type of breast surgery is best for you.
You will have plenty of time to discuss your surgery and to ask any questions.
What can breast uplift surgery do for me?
Breast uplift surgery can restore your self-confidence and positive body image. After the operation, your breasts will be firmer and lifted so that you will not need to rely on a supportive bra to create a youthful silhouette.
The latest advice on breast implants
Since December 2018, regulatory bodies in many countries have made statements about breast implants after some negative publicity about the possible effects of implants on health.
The research data is inconclusive and has been interpreted differently by different countries. No country has advised that women with implants have them removed or replaced as a precautionary measure.
However, breast implants are not designed to be lifelong products and will need to be replaced at some point.
The Breast and Cosmetic Implant register (BCIR) collects breast implant data about patients in England and Scotland. The MHRA has a reporting system to gather and analyse information in the UK and is linked to data compiled by public health organisations in other countries.
The most recent advice from MHRA on BIA-ALCL was updated on the 4th of April 2019.
View the MHRA statement on Allergan